Servicing Chelmsford's Automotive Needs Since 1978
OPEN WEEKDAYS 7 a.m. - 5 p.m.
MASS STATE AUTO INSPECTION HOURS
8 a.m. - 12:30 p.m. & 1:30 p.m. - 4:30 p.m.
TRIANGLE SERVICE CENTER, INC.
-


177 BOSTON ROAD, CHELMSFORD, MA 01824
Triangle's Service Policy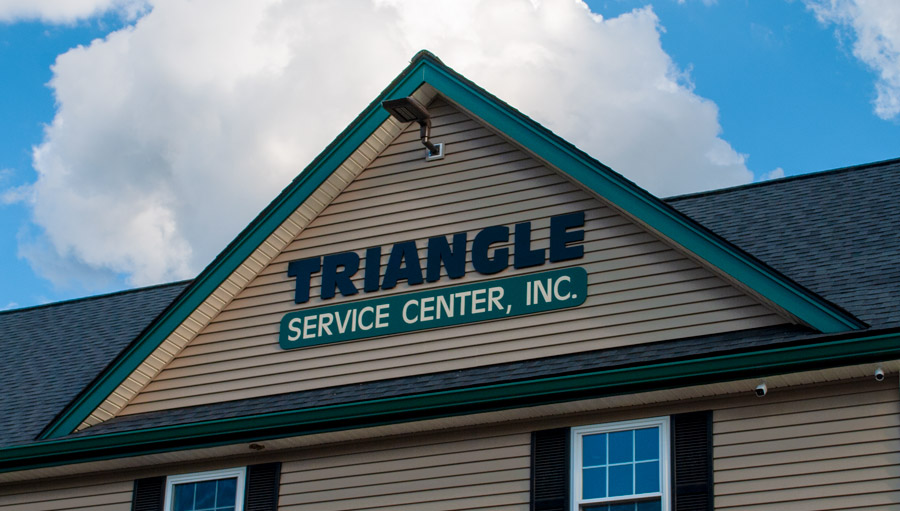 1 Year / 12,000 Mile Warranty on New Parts
(covers parts & labor)
The key to Triangle Service Center, Inc.'s success is quality work at a reasonable price, while always striving for 100% customer satisfaction. Our five bay operation allows us to offer a complete compliment of services; while being ever mindful of minimizing any inconvenience to you by completing your repairs in a timely manner.
Our staff is exceptionally well trained and equipped, allowing us to complete repairs and maintenance on most domestic and imported vehicles on the road today. Please give us a call if you have a question or would like to schedule your vehicle for repair or maintenance. If you are not sure of your service schedule don't worry, we are here to help.
If you had a good experience at Triangle Service Center
If your experience at Triangle Service Center was not fully satisfactory,
please call the office and we'll work to address any concerns.
Triangle has a database of recommended services for every vehicle.